Morrison Center Information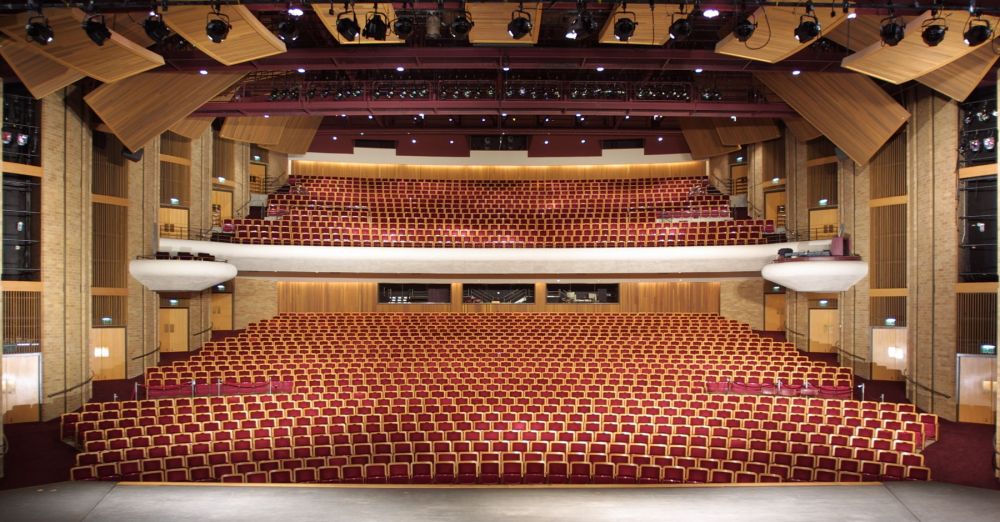 The "Velma V. Morrison Center for the Performing Arts" has 2,000 seats in its main performance hall. It is used to host an incredibly wide variety of fine arts, performances, and shows including the famous "Broadway in Boise" series, as well as concerts, recitals, and other shows. It first opened its doors in April 1984.
The venue gained its name from Velma Morrison, who was the wife of Harry W. Morrison, the co-founder of the Morrison-Knudsen Company. The company was a civil engineering and construction company based in Idaho that had built many American landmarks, including the Hoover Dam and the SAn Francisco-Oakland Bay Bridge. The Morrisons often traveled the world together and visited the sites of the construction projects and enjoyed arts and culture everywhere they went.
As it turned out, Harry had a dream of building a performing arts center in his hometown of Boise. After his death in 1971, his wife, Velma, took up the call and gathered help from family, friends, and colleagues to make his dream come true. She formed a public-private partnership with Boise State University who had wanted to build a new performing arts center and education facility for their growing Music and Theatre Departments. This helped secure the funding required to have the Morrison Center built along the banks of the Boise River.
Today, the Morrison Center has become a home stage for exceptional local arts organizations including the Boise Philharmonic, Ballet Idaho, Opera Idaho, and Boise State University's Music and Theatre Arts Departments. It has also played host to a variety of world-famous entertainers to include; Isaac Stern, Itzak Perlman, Harry Bellefonte, Jerry Seinfeld, David Copperfield, andHal Holbrook.. Recognized speakers and comedians as well as touring Broadway companies also find their way to the Morrison Center Stage.
It has also long caused a huge surge on the Greater Treasure Valley, with a history of high ticket sales and financial growth for the region.
In other words, it is one of the most important venues in the city of Boise.
More Morrison Center for the Performing Arts information:
Ticket Policy:
Read about the ticket policies from our preferred ticket reseller and about their authenticity guarantees.
Seating Map:
Have a look at the Morrison Center for the Performing Arts seating map and learn about different seating arrangements.
Parking Information:
Driving to the venue? Read more about Morrison Center parking options here.