Morrison Center Seating Chart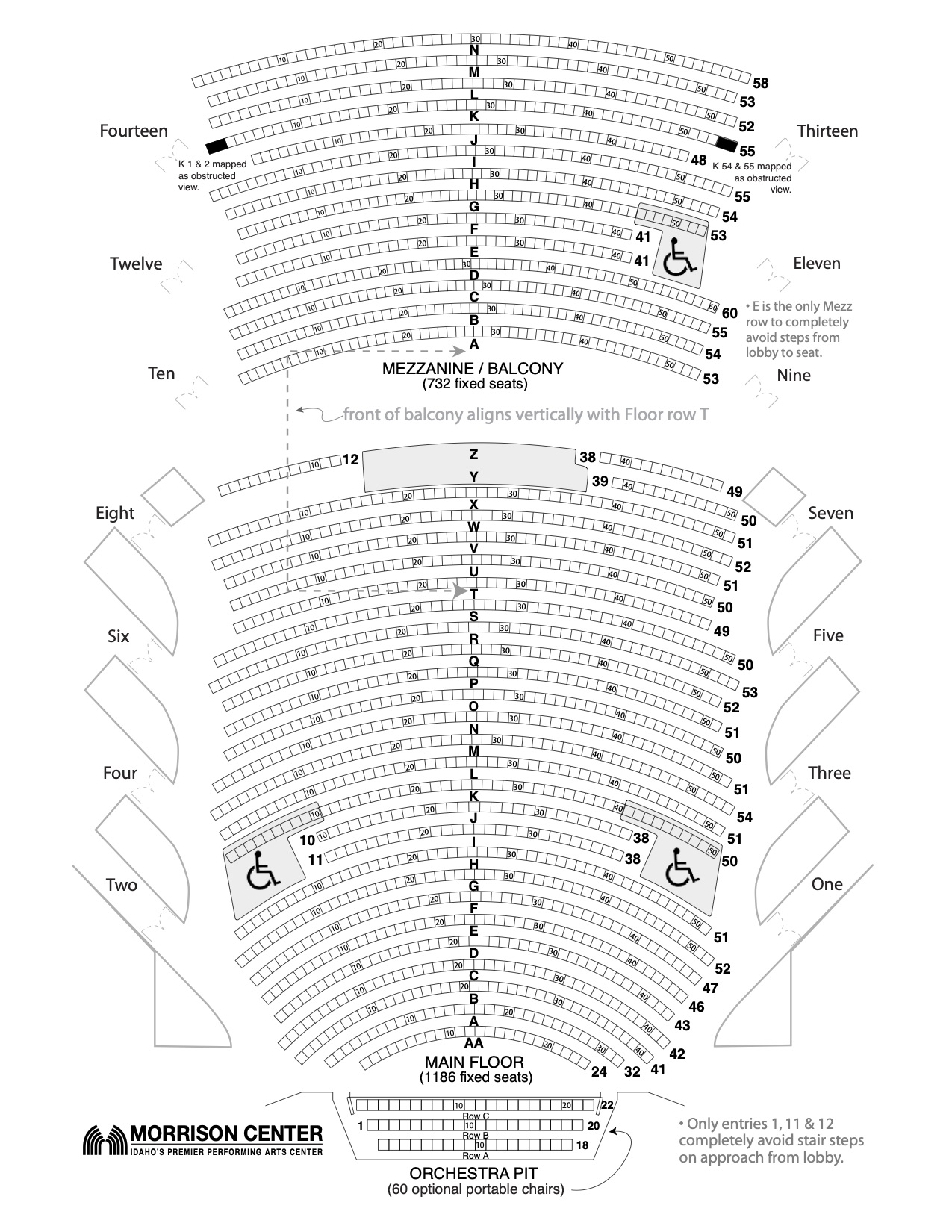 The Boise Morrison Center has capacity for 2000 spectators spread across the main floor and a mezzanine level. Most of the seats has unobstructed views of the stage, except for two small sections indicated on the attached map. Accessibility seating sections are in Row I and (K for extra companion seating) of the Orchestra Level, and Row E and (G for extra companion seating) of the Mezzanine Level.
Entries 1, 11 & 12 completely avoid stair steps on approach from the lobby.
You can call 208-426-1110 if you have any questions.
NOTE: Morrison Center for the Performing Arts may host events that require different seating arrangements. When you select your tickets, please check the seating chart map that is specific for your event.
You can book your ticket today and grab yourself the best seats available. Check out the Morrison Center schedule to see all the exciting upcoming events.
For policies and authenticity guarantees regarding the tickets provided, please see the ticket information page.